Support the Y's Igniting a Healthy Legacy Campaign

Our goal for the future is to assure all resources are used in the most efficient way to support our communities and our mission. 
These projects and initiatives to improve the infrastructure of our association are paramount to our continued success in supporting the families of the Iowa Great Lakes and Camp Foster community. 
Our desire is to be a fully sustainable organization. Our vision for a healthy financial future is to become debt free and work to grow our endowment. With no debt and an endowment for organizational support, the YMCA of the Okobojis will be able to reinvest in our organization though facility updates, programs and staffing expansions to meet the needs of our evolving communities. 
Support the YMCA of the Okobojis
Annual Strong Kids Campaign

Your gift will help young people achieve their potential, empower people of all ages to lead healthier lives, and strengthen the bonds of community in the Iowa Great Lakes area. 
Together, we can provide:
Quality care where children cultivate the values, skills and relationships that lead to positive behaviors and educational achievement.
Youth sports where kids have an opportunity to learn teamwork and build friendships.
Safety Around Water swim lessons that are offered to all 3rd graders in Dickinson County to learn life-saving skills to be safe in and around water.
Day Camp and Resident Camp at Camp Foster where youth can be themselves and create lifelong memories.
Reading Buddies where volunteers set the foundation for self-reliance and build self-esteem in our community's youth through enhanced literacy development.
Access to the YMCA & HLPC through membership financial assistance to improve quality of life.
Find your reason to give.
Join The Heritage Club through an Endowment Gift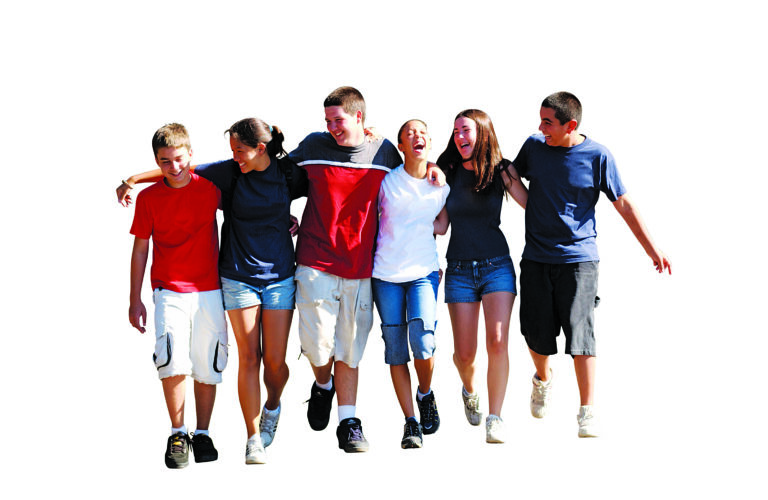 Join others in leaving a legacy for generations to come. An endowment gift provides support to the Y in perpetuity by being invested and earning interest over time. Earnings are distributed annually and used to support programs that benefit kids and families in our community. They are the gifts that keep on giving, and have a long-lasting impact on our future! Gifts can be given at present or through an estate plan and are eligible for the Endow Iowa Tax Credit, in addition to being deductible for federal income tax purposes.
For more information about Endowment Giving, please contact Karissa Norine, YMCA Development Coordinator at 712-336-9622 or

[email protected]

.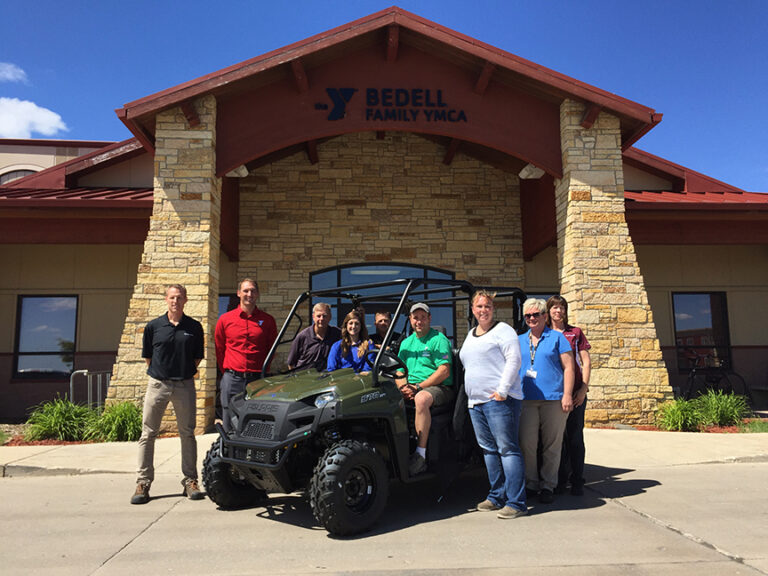 Camp Foster and the Bedell Family YMCA accept donations of items and services that we would otherwise have to purchase. Giving an in-kind gift helps fill a need, keeps organizational costs low, and allows us to stretch our resources further to expand services and offerings.
SUGGESTED ITEMS: Gas-powered golf carts, multi-passenger vehicles, STEM supplies, garden supplies, newer speedboats, healthy individually-wrapped snacks, fitness equipment, sports equipment, coffee supplies, etc.
For more information about In-Kind Giving, please contact Karissa Norine, YMCA Development Coordinator at 712-336-9622 or

[email protected]

. You may also download and complete the In-Kind giving form by clicking the button below.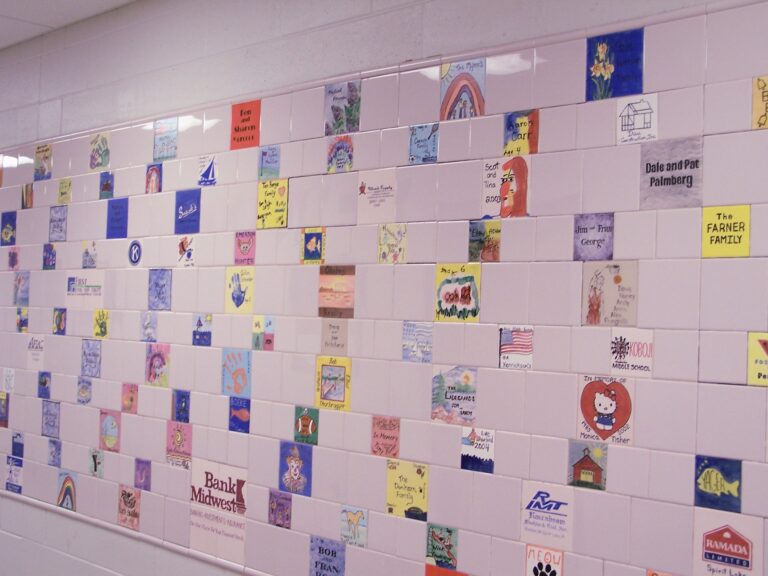 Leave a legacy to honor your family or business.* Purchase a ceramic wall tile that you can design yourself. Your personalized tile will be used to decorate the interior of the Bedell Family YMCA! Funds will be used for the Building Tile Campaign. This fun, unique opportunity will allow you to become a permanent part of our community.
6" x 6" ceramic tile – $1,000
41/2" x 41/2" ceramic tile – $500
We will provide you with instructions to design your own tile in partnership with local businesses.
*Business logos may be placed on a 6" x 6" tile only.