Private and Semi-Private Swim Lessons
One-on-one instruction, or semi private, which is two or three individuals at a prearranged time. Please contact Member Services at 712-336-9622 to register and provide information on preferred times and instructor (if you have one in mind) and the Aquatics Director will put you in contact with an instructor to arrange the days and times.
Pricing Per Swimmer:
Private (3) 30 min. sessions:
Members $51, Non-Members $102
Private (6) 30 min. sessions:
Members $102, Non-Members $204
Semi-Private (2-3 kids) (3) 30 min. sessions:
Members $42, Non-Members $84
Semi-Private (2-3 kids) (6) 30 min. sessions:
Members $84, Non-Members $168
These must be paid for  at time of registration. No more than 3 may participate in semi-private lessons.
Fall Session 2

Your child will learn personal safety, growth, rescue, stroke development, water sports, and games. Lessons run one day per week for 5 weeks on Tuesday evenings. If school is cancelled due to weather, there will be no lessons.
November 1 – 29 (5 weeks)
Make up date Dec. 6
Deadline to register: 2 days before session begins
Tuesday Evenings
Time/Level:
4-4:30 Pre-K levels 1/2
4:35-5:05 School-Age Levels 1/2
Fee for all levels: $35/Members, $62.50/Non-Members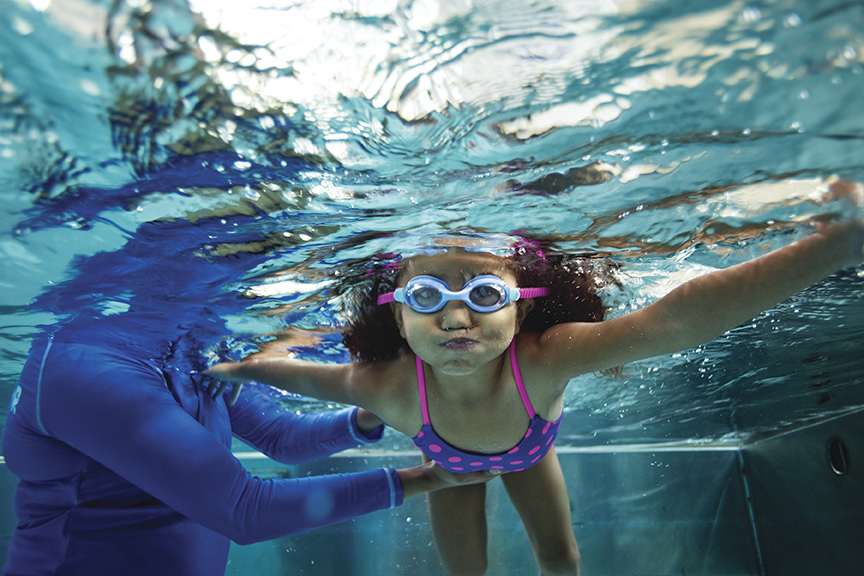 Lessons are 30 min.
Contact Angie Gillespie at 336-9622 with any questions.
Space is limited, register today!

The Bedell Barracudas Swim Team is a recreational competitive program that provides the guidance and practice to develop proper stroke technique while continuing to build endurance. Swimmers are encouraged but not required to attend every scheduled practice and/or meet.
Ages: 5-18 years (Must be YMCA member for duration of the season)
Winter 2022 season begins November 1

Become a member of the first Bedell Family YMCA 100-Mile Swim Club!
Dates: January 10 – December 31, 2021 (51 wks)
Fee: $25 (All registrants will get $10 off the U of O Point to Point Swim fee – P2P Swim is August 6, 2022)
• All ages welcome!
• All swim styles and techniques welcome!
• Simply keep track of the laps you swim during each workout and record your yardage/mileage on your tracking sheet, located in a binder, at the front desk.
You will receive rewards:
• Members of 100-Mile Swim Club: 100 miles – includes recognition on our Facebook page & Website and a 100-mile Swim Shirt!
(the first person to complete the challenge will win a swim towel as well)
Don't forget to join our Facebook Group to provide encouragement to each other as well as posting your photos and progress.